Our showroom is a unique place. Here you can not only buy and touch mechanical keyboards, mice and accessories, but also give your device to a service where real keyboard wizards work. Welcome!
Address
Prenzlauer Allee 45A, 10405, Berlin, Germany
Opening hours
Mon - Sat, 10:00 – 19:00
Phone +49 176 8439 18 02
More than an online store
Visiting the showroom is a chance to be the first to check out unique devices, including specially marked-down items in our Garage Sale. Our helpful manager will assist you in finding the keyboard that's just right for you.
And remember, the keyboard chooses the wizard ✨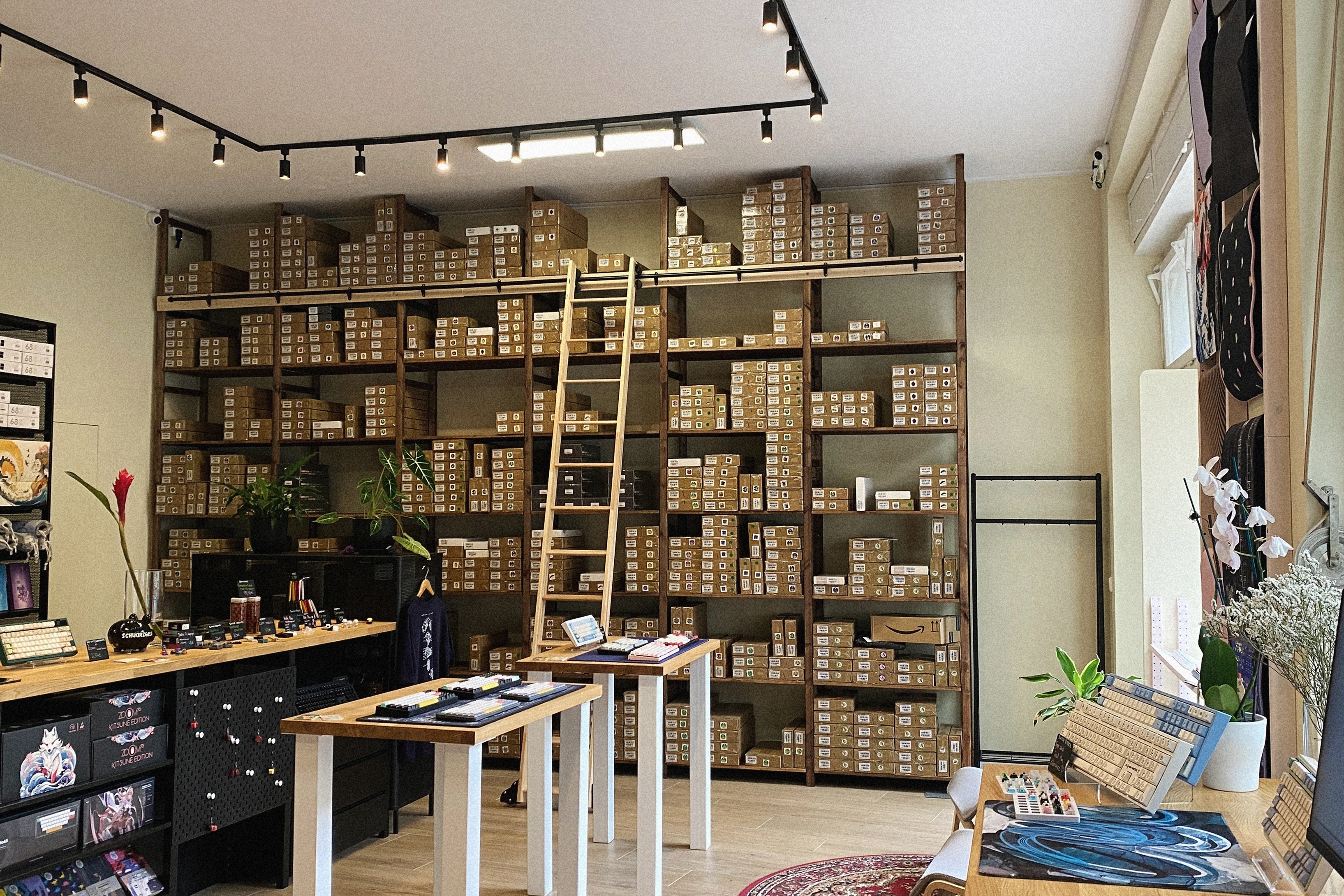 Everything can be touched
Test new switches, compare keycap profiles, and experience the keyboards firsthand by connecting and trying them out in our showroom.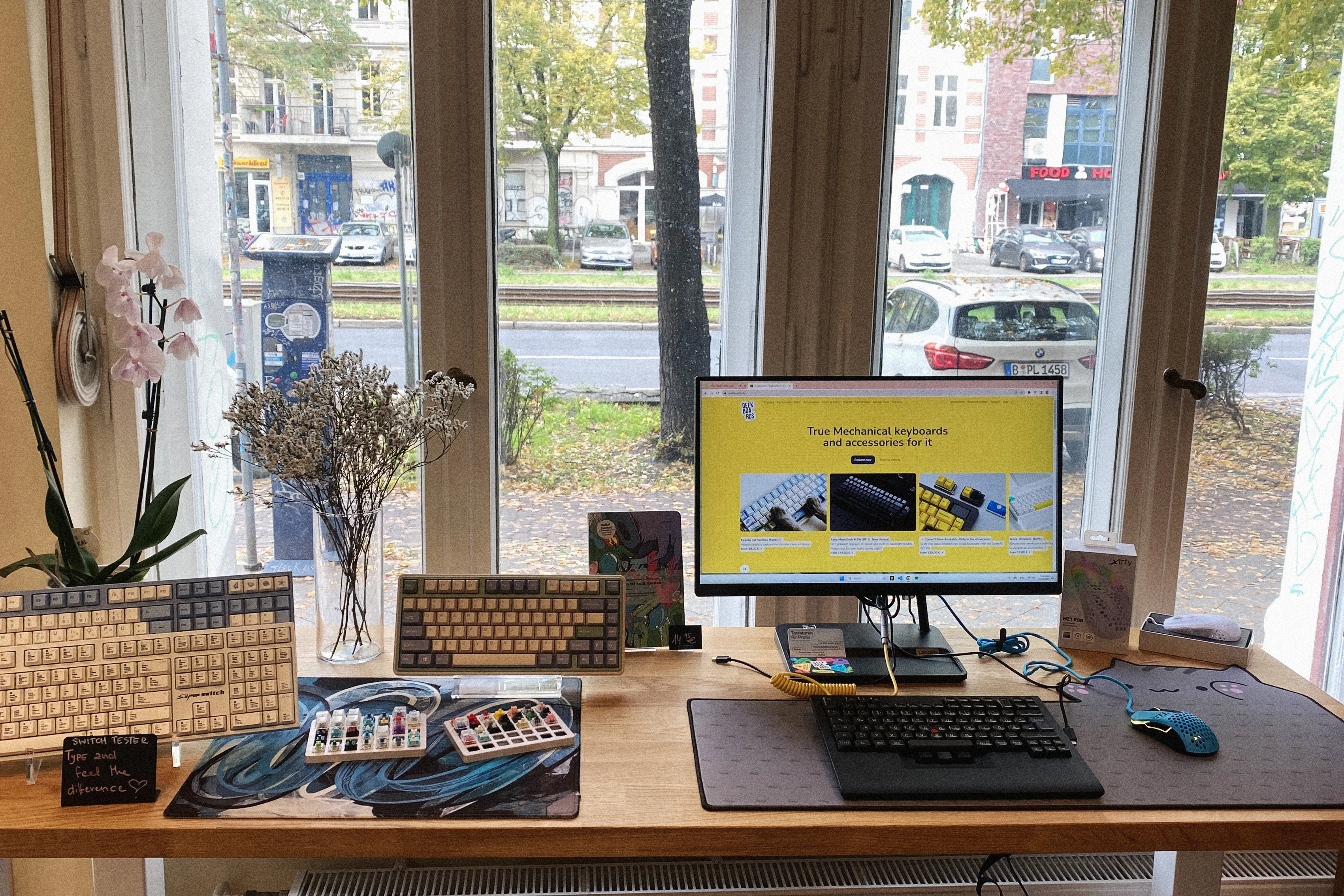 Helpful managers
If you do not know what to choose, our managers are always there.
Pet friendly
We're all about your pets here, loving their cute vibes and the fun they bring.
All for your comfort
Chairs for rest, rack for attire — your comfort, our priority.
Parking nearby
You can also visit us by car. Enough space for everyone, come :)