Hey, we are Geekboards
Geekboards is a startup founded by tech enthusiasts for all lovers of high-quality computer peripheral.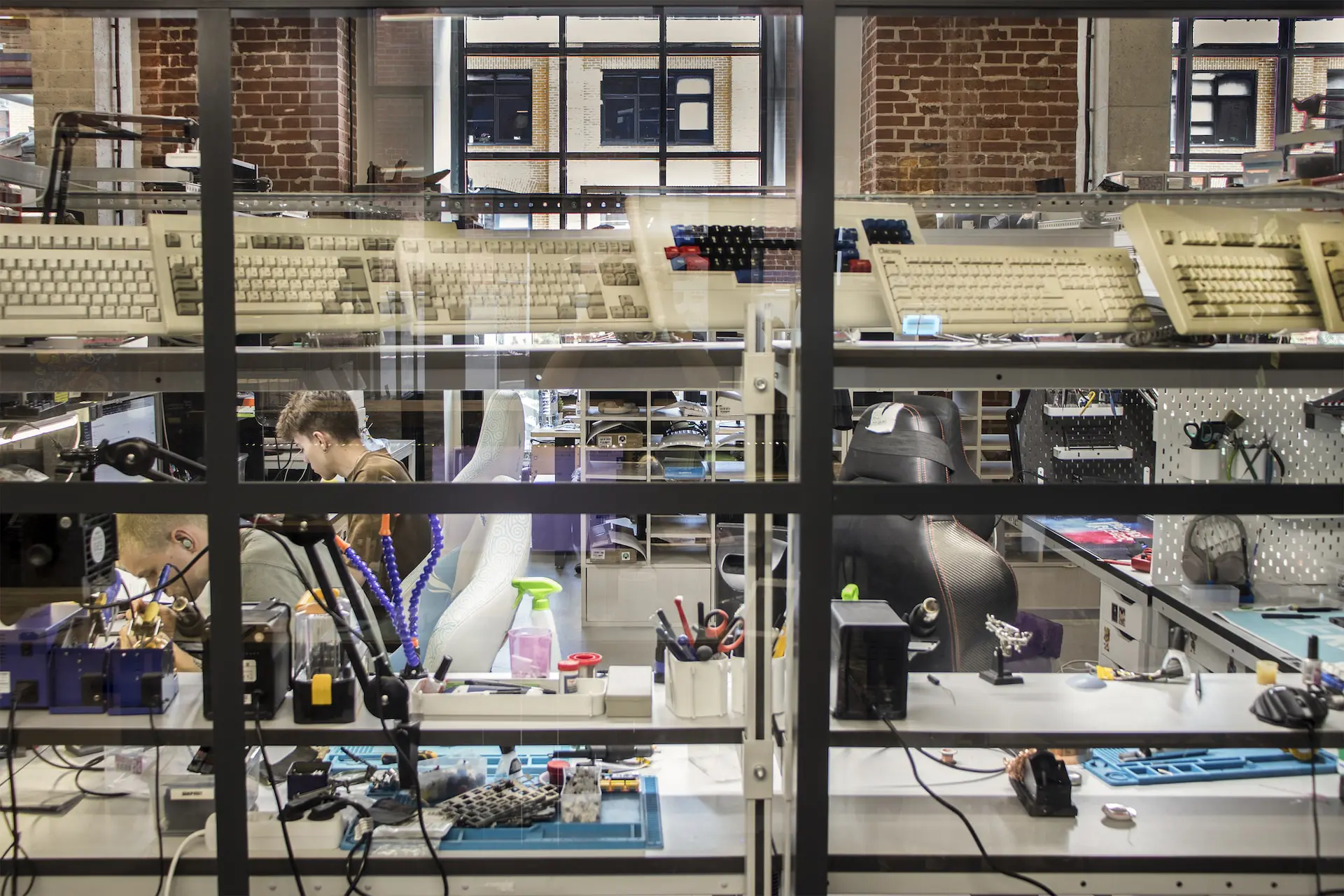 Team of computer geeks
We always have a million interesting and challenging tasks, ideas, and beginnings in a variety of fields, from finance and logistics to conference speeches and platform design. If you can write cool articles, make videos, draw art, dance vog, meow like a kitten or do any other cool things, feel free to email us. If there is work for you, we will join forces. The main requirement is a desire to develop, learn, and work with dedication.
We are looking for talents
Reasons to be a part of Geekboards
Good Vibes Only
We've got a cozy team full of friendly faces who love what they do. Plus, we're never short of a good laugh or joke around here.
Never Boring
We're a fast-growing and pretty unusual project in a niche market. Trust us, it's far from boring.
Cool Timings
Our workday? A neat 10 to 7, getting things done.
Heart of Berlin
Location? Prenzlauer Allee 45A, 10405, Berlin, Germany. Yep, we're right in the heart of the action.
Earnings Potential
There's always an opportunity to increase your earnings and be the coolest cat on the block with us. So, what are you waiting for?
Open Minds Rule
We've got super open-minded leadership that welcomes new ideas and suggestions. But, don't get us wrong, we're sticklers for quality. If you're on your A-game, we're flexible and approach each matter individually. If you're not, well, it might not work out.
Are you sure we need you?
Our jobs didn't suit you, but you think you're just made for geekboards? Send us an email, tell us what you want to do and what are your talents.